Someone seems to have thrown out the lead-generation rule book.
Or at least glued a lot of its pages together.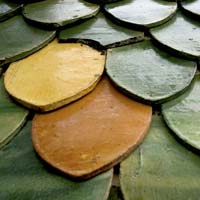 It seems like everything's changed about the sales business. It's harder to find prospects at the old watering holes. Customers in greyhound-lean organizations have less time for your sales calls. You're more likely to make your pitch on a smart phone than on an elevator. Bombarding prospects with communications is as exhausting and expensive as it is inefficient. Most of all, no one wants to give away our era's most precious commodity: their time.
But lead generation is still necessary, and it still has the same goals:
To generate interest from people who are ready and able to buy your products
To grow your company by increasing sales and revenue
To help your sales force to close sales more quickly
Now for the good news
Change is also opportunity, and there's a way to turn it to your advantage. At C3 Advertising, we combine decades of experience, old-fashioned smarts, and 21st-century tools and techniques to help you become a more effective sales organization with less effort.
Our lead-generation and CRM programs are not specific services. Rather, our b-to-b effort is a process: we find out what you need, recommend the best available tools, and help you achieve your goals for sale, growth, customer retention, and market share.
And one more thing: we measure success by sales and revenue. Period.