The C3 Advertising Difference: A huge leap beyond "you call, we haul" advertising
Michelle LaPointe has a long, wide-ranging, and much-awarded career. But in all that, her favorite moment was the one in which she knew she had done the right thing by founding C3 Advertising.
It happened at the first meeting with someone who would become one of C3 Advertising's first clients. It came in the form of a simple question, and the client's astonishing response.
The prospect, the CEO of a smaller regional company, was referred to C3 Advertising by a financial consultant.
"We need a brochure," said the CEO.
"Why?" asked Michelle.
"Our sales reps have been asking for one. We've been trying to get one designed for a while and just can't seem to finish the project."
"We can do that," Michelle said. "But can I ask a few more questions? You don't need to know all the answers, but even a few will help us create a more effective brochure."
"Sure," said the CEO.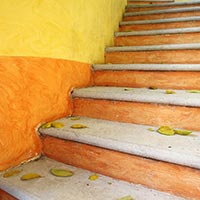 So Michelle asked. "What do you need the brochure to achieve? Do you want it to shorten amount of time it takes to close the sale? Do you want to cross-sell or up-sell products that your customers don't know about it, or promote your most profitable products? Do you want it to help you stand out from your competition or position your company in a different way? Can your reps tell us the most frequent objections they encounter, and their most powerful ways to overcome them? What does your sales data tell us about your best current customers?"
The CEO didn't say anything for a few seconds. Michelle was afraid she'd overwhelmed him.
But then the CEO, a man she had just met, grabbed her arm, and said, "WE CAN HAVE THAT?"
Yes. Yes you can. But it's a valid question. It's not something you can get from what a colleague calls "You call, we haul" marketing. It's the kind of thoughtful, results-magnifying approach that most organizations think only comes with a premium price tag and an astronomical marketing budget.
Being able to provide that level of marketing power, to any client we work with, large or small, is the C3 Advertising difference.
This story as both an auspicious beginning and a happy ending. The CEO became one of our first clients that day. And remained our client for 16 years, through the development of two distinct brands, and growth from regional niche company to a nationwide industry leader. Thanks, Joe.