1, 2, 3, Website!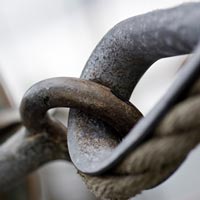 Your website can do a ton of heavy lifting for your company while providing an effortless user experience for your customers.
Step 1: Start with the customer
Your website is not about what you want to say. It's about what your customers need to know. If you start by thinking about who they are, what they want, and what stands between you and their decision to buy, your site will accomplish more than you ever imagined.
Step 2: Design websites from the content out
The old way to build websites was to start with a conceptual framework, choose some bells and whistles (Flash! A spinning logo!), then add words and pictures. By the time a site got to production, it was a bit like filling pages in a scrapbook.
A smarter way to build websites is to decide what content your users need, and present it in a way that supports your brand and is appropriate and convenient for your target market. You still get bells and whistles, but they work much harder at communicating your message. This approach nets a website that's easier to create, more useful to your visitors, accessible to users with assistive and mobile devices, and more effective at achieving your goals.
Step 3: Build for growth and change
You can't predict the future. But you can build sites that are ready for it. Mobile users? Check. Integration with your secure intranet? Check. Doubling in size, adding a shopping cart, porting over to a kiosk, changing a layout? Check, check, check, and check.