What's included in Marketing Ahead of the Curve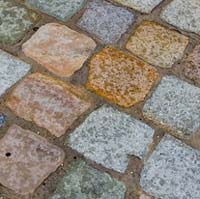 Intensive Review
We work with you to perform an intensive and detailed review of your challenges and goals. This is entirely different from the intelligence-gathering meetings that kick off most projects. In the Intensive Review, we're looking for ways that the decisions you make about your marketing can solve problems, support departments and efforts, and improve results throughout the company.
Marketing Plan
A strategic and tactical marketing plan sets objectives and milestones for the team, and helps maximize productivity, value, and results during the program.
Market Watch
We put ourselves where your customers are—online and in the real world. It helps us identify emerging trends and be attuned to customer needs that may be new to you. In our experience, this aspect of the program has far-reaching benefits that last long beyond the MAOTC program period.
Quarterly Convergence
These quarterly meetings include representatives of every department within your company that touches your customer. (We attend, too.)
For many of our clients, this is the first time since a company's infancy that executives, sales, R&D, production, shipping, marketing, and customer service have been together in a room to talk about their customers. It's always revelatory, and often exhilarating. It's also an extraordinarily effective way to profile the ever-changing face of customers, markets, and challenges.
To-Do List
Call it "marketing on auto-pilot." We help you identify important marketing projects that are continually postponed because there's just no time to get them done. We work with you to prioritize and budget for these projects. Then we execute them automatically and in order.
Creative Bank
We build, maintain, and distribute a bank of creative resources for your entire organization. This includes web- and print-ready photographs, product and service descriptions, and layout templates for in-house documents and presentations.
The creative bank is a more extensive, and more versatile, version of our standard Creative Asset Management services.
Strategic Evaluation
Throughout the MAOTC program, we gather our own data and evaluate data supplied by our clients. We continually compare results to expectations, test our plans against the realities of a changing market, identify new opportunities, and make recommendations that keep our clients ahead of the curve.